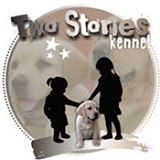 Igi net studio @2016 copyright
Born by the river, and from early childhood in the company of dogs is almost impossible in this direction that our life story does not continue. In 2008, in our common home we arrive first pet rocks Labrador named Zuta.
Ignorant of the race grapples with the introduction and learning about the same. After its features correspond to our Labradors bass sensibility, excellent on-site wonderful with adults and even more wonderful with the children they become our concerns and our dream which we live.
From that moment until today, we are dedicated primarily through work on ourselves to improve our race, as evidenced by the success of exhibitions and numerous awards, but they are the most valuable and largest are in our hearts in love to us every day in this wonderful race gives without expecting anything in return.
Convey this love to our children by developing in them the most beautiful human qualities. And in the end there is only Labradors thanks.